Attendance
The Attendance Page is where you can add, review and modify the attendance of all your clients.
Manual Entry
To manually add single attendance records click on add attendance and fill in the window that pops up.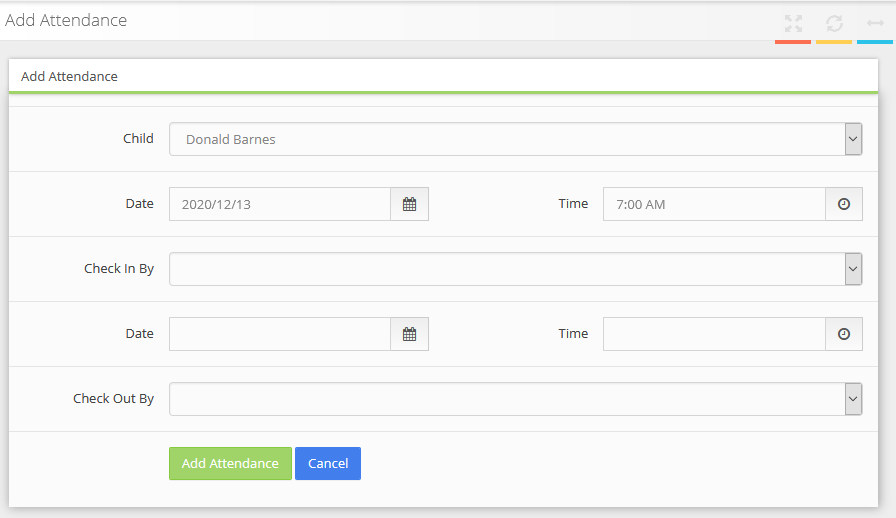 In/Out Board
As your children arrive or leave each day, a staff member (or parent if you keep a tablet near the door) taps Check In or Check Out. This creates an attendance record with the relevant child and times for you.
Bulk Entry
If you want to import large amounts of attendance manually click on Bulk attendance. This feature allows you to enter your existing paper attendance information if you would like to take advantage of the reporting in MyDaycareOnline.

Last reviewed 2020-12-13 by Kevin Fines for V1.7.4