Incidents
The incident page is where you can record any minor injuries that occur at your center. The collected information can be signed digitally, or printed and signed.
The incident list shows the date of the incident, which child was involved, and a short description. You can choose a date range, and search by child name or description.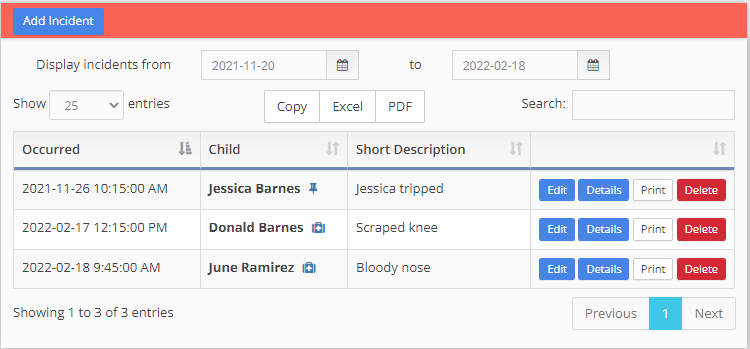 Adding an incident
The add incident button at the top left of the incident list brings up this form: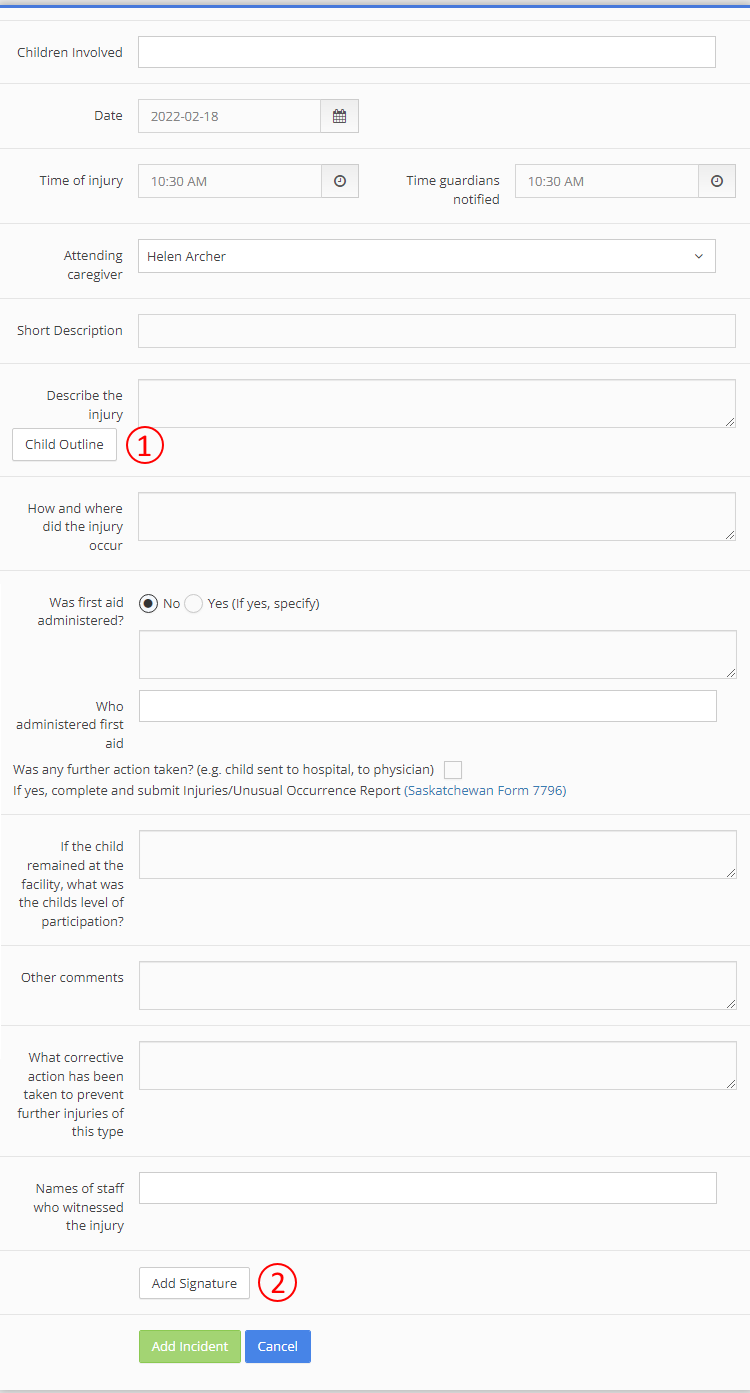 Indicate injuries on an image
The Child Outline button, marked #1 in the form above, allows you to mark injuries on an image that will be shown on the PDF or printed report.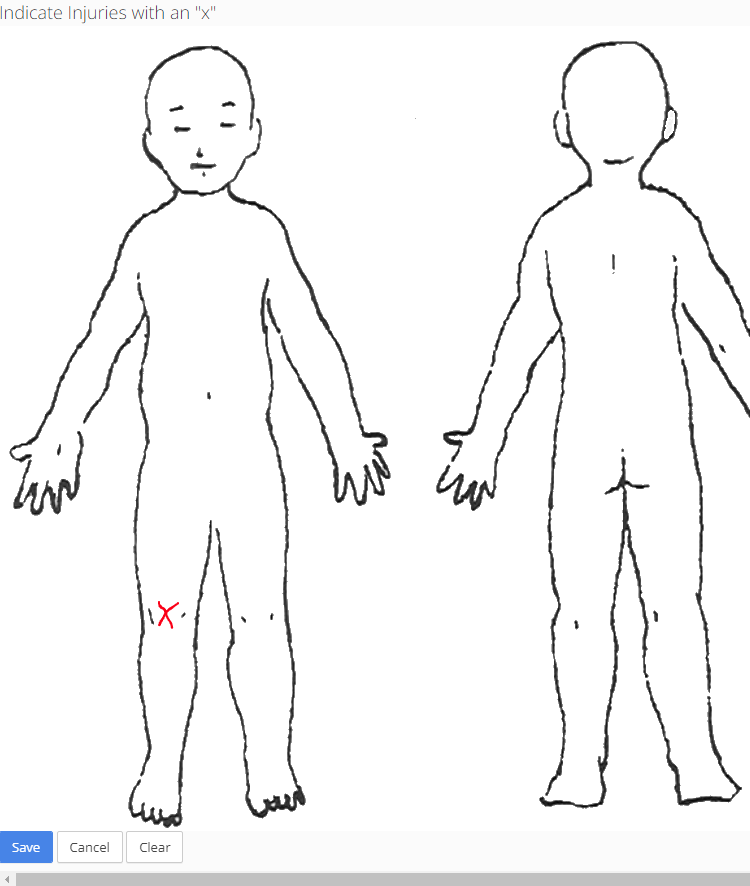 Add signatures
The Add Signature button, marked #2 in the form above, allows you to add signatures digitally. The dropdown allows you to choose between staff members, the director and parents.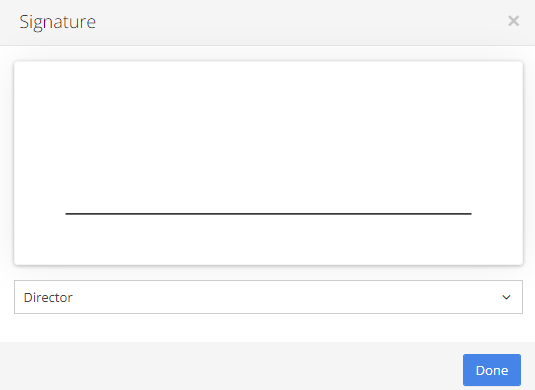 Minor injury report
Once the form is filled out, it can saved as a PDF or printed. The printed form will have the image and signatures, as well as blank spaces if not signed digitally. Click here for an example.
Last reviewed 2022-02-18 by Russel Delainey for V1.9.0